Wednesday Lunch Talk: Working Towards an Anti-racist Culture in Arts, Sciences & Engineering—With Video Recording
Wednesday, March 24, 2021
12-1 PM
WATCH: Working Toward an Anti-racist Culture in Arts, Sciences & Engineering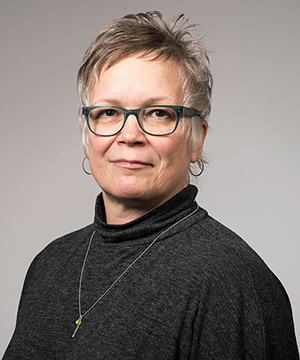 This discussion will focus on the anti-racism trainings developed and implemented in fall 2020 in AS&E for faculty, staff and graduate students. The talk will cover some of the content of the trainings, as well as the reception of this work among various constituencies, and plans for additional work in this area.  
Beth Olivares is the founding and current executive director of the David T. Kearns Center for Leadership & Diversity in AS&E, whose mission is transforming lives through educational opportunity. The Center serves low-income, first-generation and underrepresented minority students from sixth grade through the doctorate. She is also Dean for Diversity and Faculty Development and Diversity Officer in AS&E. In 2015, she was awarded the Presidential Award for Excellence in Science, Math and Engineering Mentoring from then-President Obama. She has recently led AS&E in the creation and wide implementation of multi-part anti-racism trainings for faculty, staff and graduate students; this work informs her discussion today.
For disability-related accommodations, please contact Mary Judge Diegert at (585) 275-2454 or email 
mjudge@warner.rochester.edu
.
The Warner School of Education hosts weekly lunch talks on most Wednesdays during the Spring and Fall Semesters.